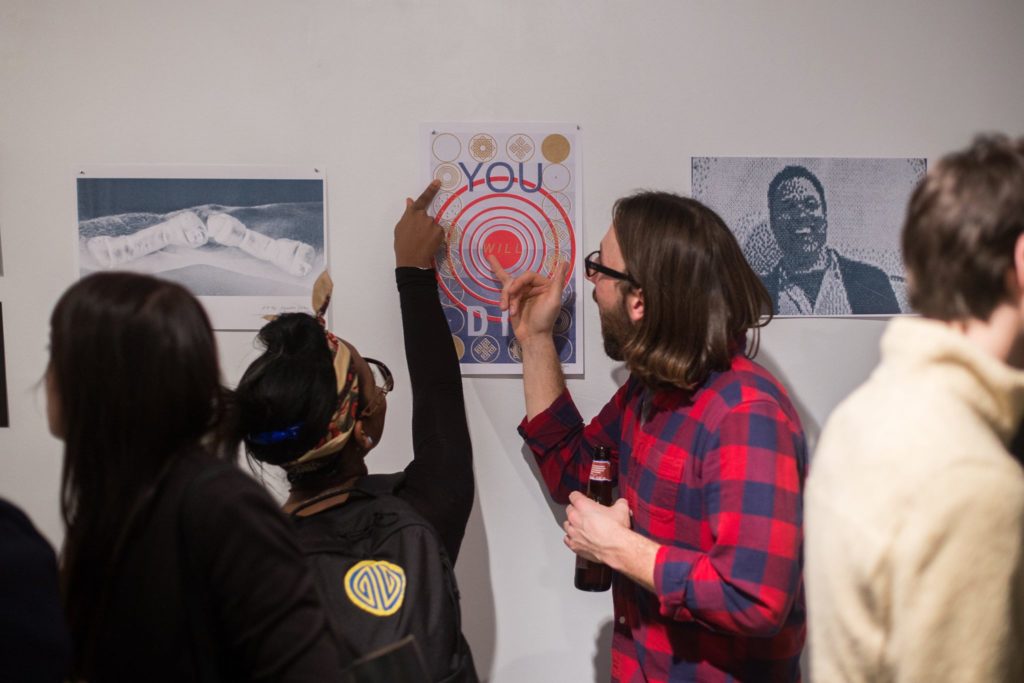 Authorized to Work in the US is a Risograph publisher located in Park Slope, Brooklyn NY. We collaborate with artists from many different mediums to create new work suitable for the Risograph process. The prints are released at our Risograph Print Shows: Drums on Paper, twice a year.
For the next round of Drums on Paper prints, we are accepting applications from artists. Our next show and release event will be on August 8th. Printmaking skills / experience are not necessary but a very simple understanding of the Risograph process is encouraged. Don't worry if you don't know about the Risograph, here is a quick explanation.
Risograph was invented in Japan in 1980s for office use, but recently it became an artist tool as it gives tasteful prints in an affordable manner and because of its unique characteristics. They are somewhere in between screen printing and photocopiers. They can only print one color at a time using soy-based inks, but it's possible to layer different colors. The colors we have are Yellow, Teal, Red, Steel, Black, Indigo Blue, Fluorescent Pink and Metallic Gold ink. You can see printed examples on our website at authorizedtowork.us.
The works will be selected based on the quality of the work and the suitability to the Risograph process.
Deadline to apply: 07/22/2016 – Applications will be considered on a rolling basis so apply as early as possible.
Application fee: $10 – You can follow this link to pay.
The applicants will be notified by 07/24/2016 and for those who are selected, the deadline to submit printable files is 07/27/2016.
Application check list:
Artist Name
Short Bio
Portfolio link
Social media links (if possible)
Paypal transaction number for the $10 payment. https://www.paypal.me/authorizedtoworkus/10
Email all materials to info@authorizedtowork.us with the subject line "Riso Application"
For any questions, use info@authorizedtowork.us email address with the subject line "Application Question" for quicker returns.
Photo by Logan George.