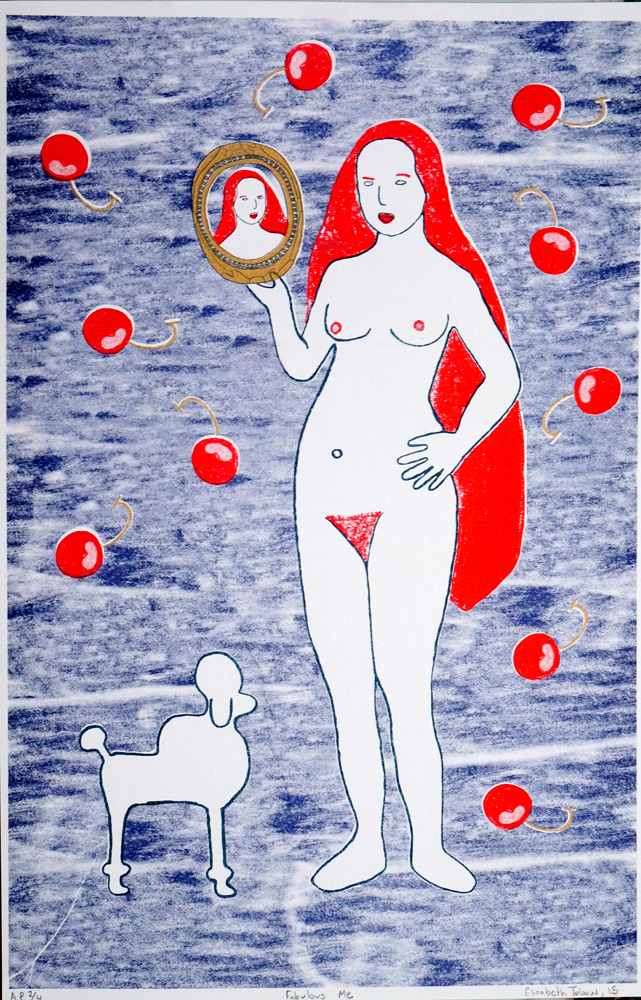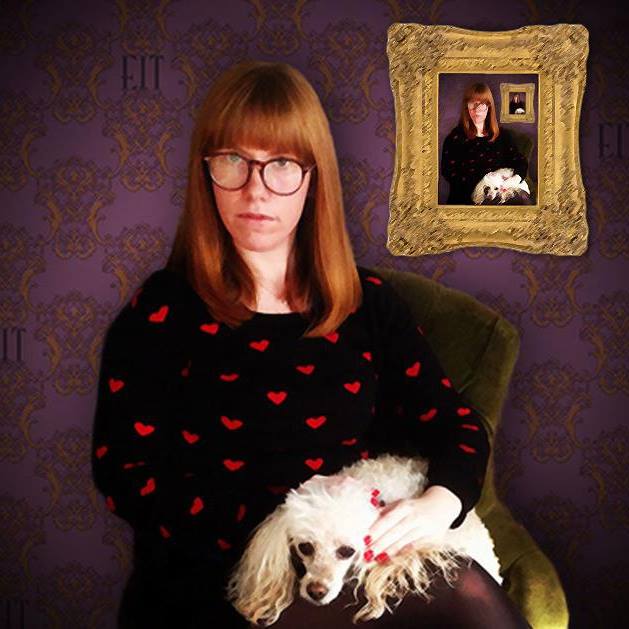 Elizabeth Tolson has been a long-time collaborator of mine since we met at Parsons MFA Design & Technology program. Together, we have worked on several performance pieces, some internet art, and commissioned pieces. Our latest collaboration was publishing her work as a Risograph Print: Fabulous Me.
Fabulous Me features a self-portrait of Elizabeth Tolson and her dog Annie which was a toy poodle. Annie was her family's dog for 17 years, she recently passed away. When they first met, Elizabeth was 11 years old and Annie was there with her during her teenage years. Since Elizabeth's work is biographical and self exploratory, Annie has been a part of her art work.
Below you can see two still shots from her performance art piece, "In the Presence of Myself".  It explores and highlights the self consciousness.
"The desire to fit into social norms of body image takes a physical and emotional toll. Body shaming yourself day after day. Fixating and battling with your self proclaimed imperfections. Creating an obsession around it and slowly disembodying who you are to just pieces of disgust."
Elizabeth Tolson's work is about slowly exploring and understanding the body. She found lots of similarities with the Risograph process as we printed her Fabulous Me print for the Drums on Paper show. She says "it's all about the process of understanding." We couldn't agree more. The risograph process has its challenges which gives great results if you are willing to include them into the work itself.
You can check out her work on her website at elizabethtolson.com.