We have been honored to be invited to House of Peroni NYC event at 201 Mulberry St. in October 2017. The event was curated by GRAMMY Award-winning musician and artist St. Vincent. It showcased art through multi-sensory experiences across various creative disciplines. This included our 4-day Risograph workshop, where participants were invited to draw their own layers on top of pre-printed designs, influenced by the Memphis Group.
The event was free and open to public, and participants were encouraged to put their prints up on the wall to create a living, interactive Risograph-wall. Throughout the 4-day event, the wall grew up from a few prints to hundreds of prints showcasing a wide variety of talent: Some participants started by saying "I am not an artist, I can not draw" but once they were done with their prints, they wanted to draw even more. It was great to see people of all ages (well 21+) to enjoy the Risograph printing. I would like to thank House of Peroni, St. Vincent, and Mission for trusting me for their vision.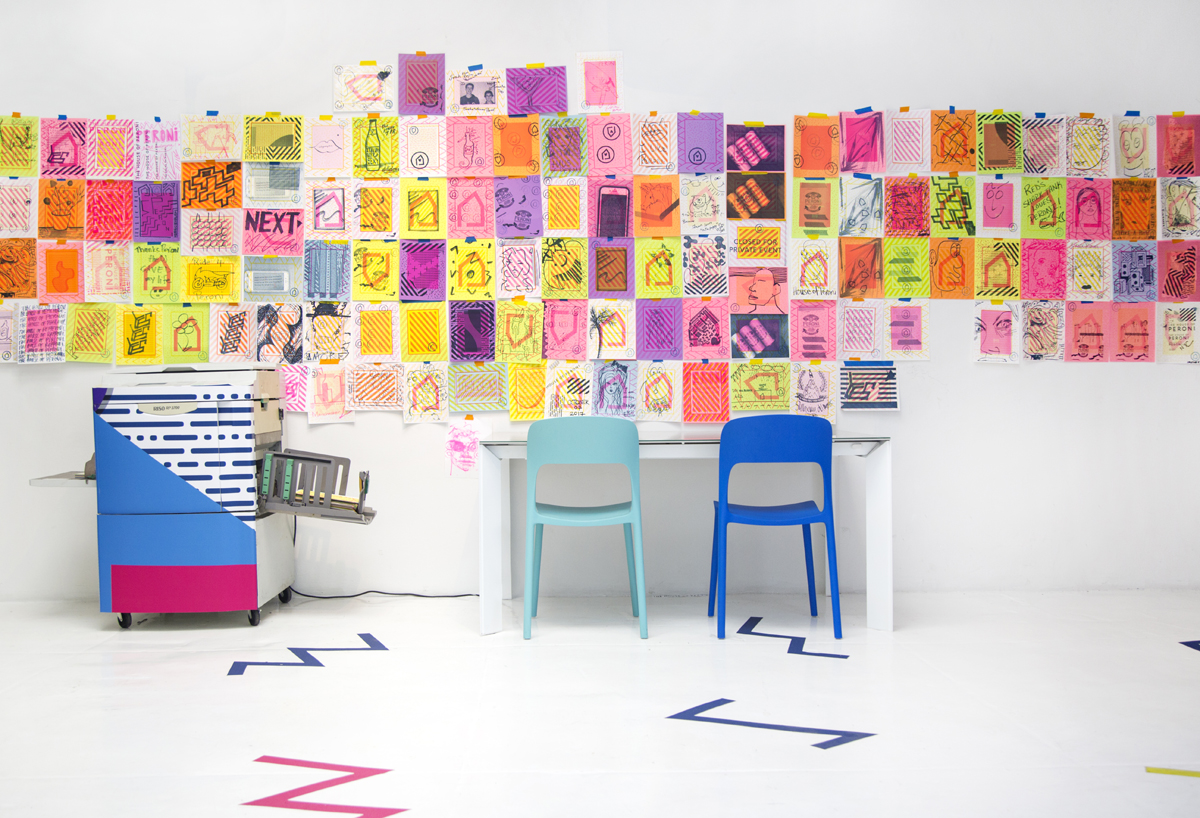 For this chic event, our 15 year-old rusty risograph had to dress up with vinyl which is also designed with our riso soy-based ink color palette. We really liked the new dress, so we are keeping it on for a while. Don't worry, it is still carrying the RP3700 sign with riso pride.
Below you can see a photo of Risograph artist & publisher Cem Kocyildirim with Peroni Brand Ambassadors Angelline Chung and Jack Ma. (Thank you so much for your help at the event)
Photos by Erik Melvin.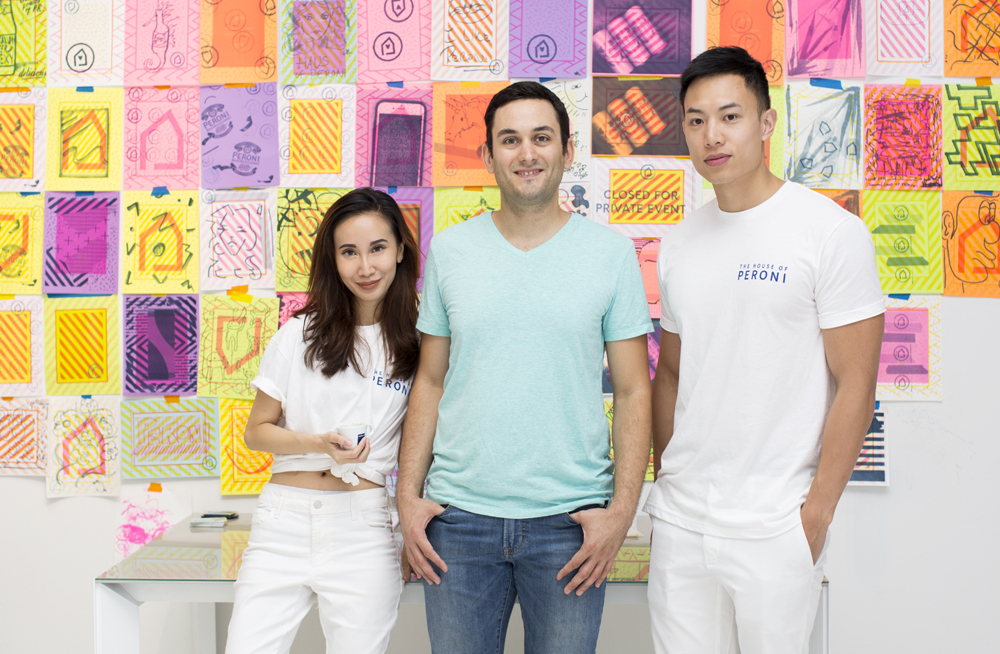 Risograph artist & publisher Cem Kocyildirim in front of the interactive Risograph wall at House of Peroni NYC, October 2017.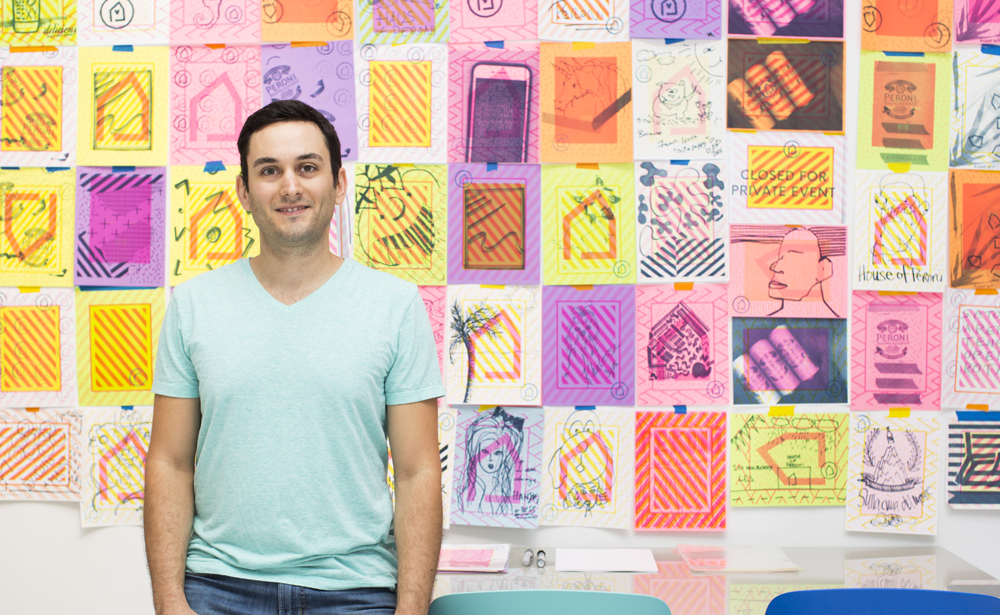 Risograph artist and publisher Cem Kocyildirim changing the color drum at House of Peroni NYC, October 2017.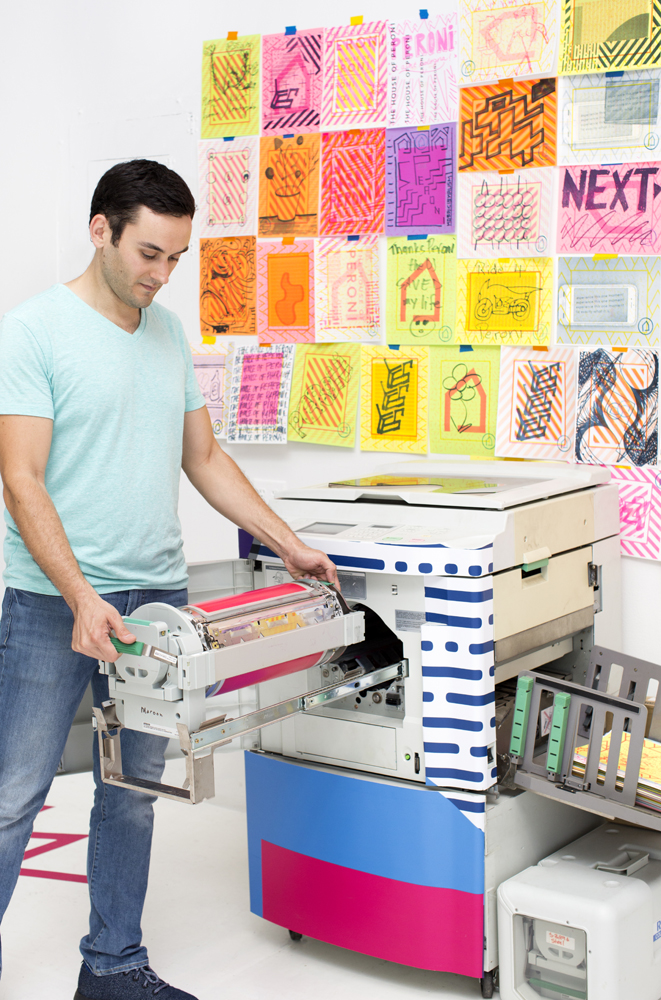 Contact info@authorizedtowork.us if you would like to schedule a Risograph workshop for your office, employees and customers. We can cater to the needs of your event, and design a printing flow which would suit your event, from a couple hours to week-long events.
Take a look at our latest prints