Authorized to Work in the US Press is now accepting applications for its internship program. Interns will be working closely with the founder Cem Kocyildirim on different aspects of a small printshop. We are looking for creative and entrepreneurial people who have experience in printmaking and/or graphic design. Research skills is a must.
From our founder Cem Kocyildirim:
I started my printshop after an amazing internship at Lower East Side Printshop which gave me valuable experience on publishing art work, working in collaboration with artists, and galleries. This internship allowed me to start my own risograph printshop 3 years ago and I hope to give back to the community by teaching the inner workings of a printshop.
If interested, please send your resume, cover letter, portfolio link, and availability to info@authorizedtowork.us with the subject line "[Internship Application] – your name".  Applications are accepted on a rolling basis, and we would like to fill the available positions as soon as possible for the right candidate.
---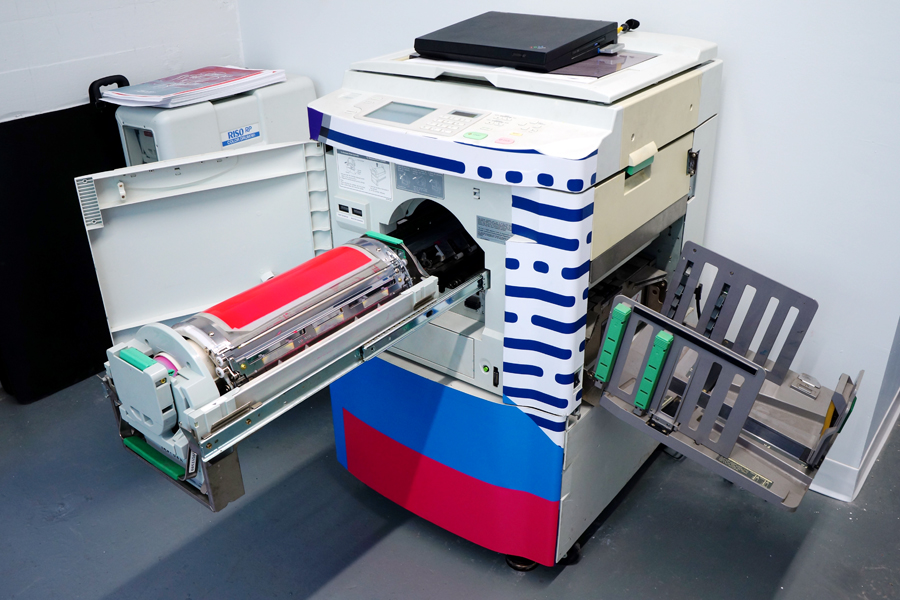 Authorized to Work in the US Internship will be for one or two days per week, for three months or longer. The duties will include, but not limited to the following list:
– Assisting with Risograph printing
– Cutting paper and prints
– Quality control of prints
– Graphic Design
– Packaging and shipping of prints
– Scheduling studio visits with artists
– Collating, punching, binding of books / zines / calendars
– Research for potential clients
– Research for potential artists to invite
– Research on marketing strategies
– Help with event organizations
– Installing – Deinstalling exhibitions
– Collecting emails at events
– Web updates
– Content Creation
The interns will get access to the risograph printer for their own print projects outside of the internship schedule. This will start after the first month once the intern knows about the process. The interns can create up to 5 different editions of up to 50, with 2-3 colors.